Your video has exploded
Apparently I broke Animoto. Maybe it has something about the 8 videos with nearly a thousand photos sent their way the past 3 hours. Oops.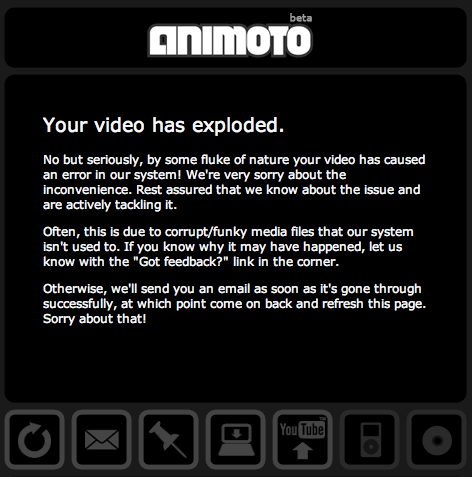 Picking a different song seems to have let this one render. Now just to convert to a DVD for a loop at my sister's graduation open house...